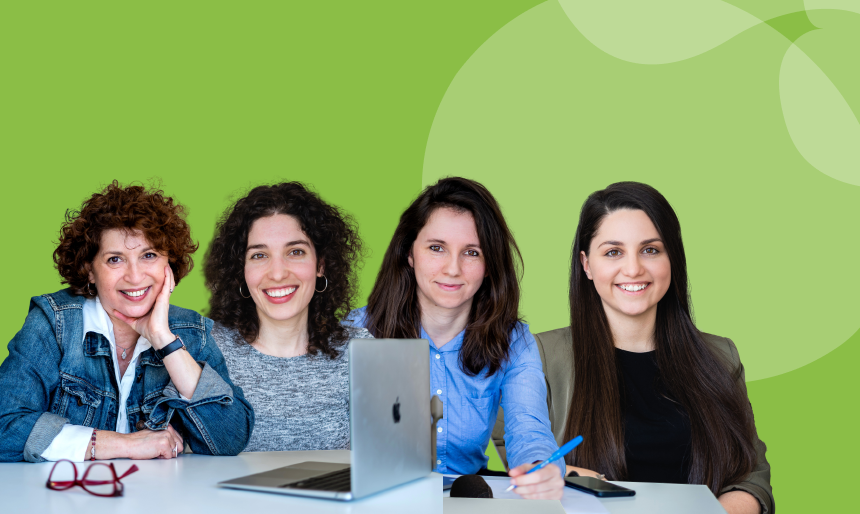 Meet the Team Interview: Zachor Foundation for Social Remembrance
Introduction
Meet Andrea Szőnyi, Gabrielly Komoly, Nárcisz Vida and Vivien Turza, who work for Zachor Foundation and co-lead Work Package 3 of the BOND project.
Firstly, tell us about Zachor Foundation for Social Remembrance
Zachor Foundation for Social Remembrance is an educational NGO that raises awareness and educates about dangerous phenomena like racism, antisemitism and prejudice through formal and non-formal educational programs. Often in our educational work we use testimonies from survivors and witnesses of the Holocaust and other genocides. We strongly believe that the processing and healing of contemporary social traumas and current fractions in the society are deeply dependent on remembering and understanding the past. We work with educators and equip them with the tools to address marginalization and prejudice in all educational contexts. We also run programs for youth to develop social-emotional learning, leadership skills, digital competencies, historical and contemporary knowledge of their local and European communities, empathy, and tools for civic engagement.
What is the motivation behind your organization getting involved in the BOND project?
Working with teachers and creating programs and tools for them that they can use in their everyday pedagogical work has been the DNA of the operation of Zachor. We find it important to develop targeted programs: if we want to teach about the history of antisemitism and how to recognize it and counter it, we need a targeted teacher training program developed.
The program element we are responsible for fits into our activities and experiences. So, when we were invited to this project, it did not take long for us to say yes. All the partner countries need such targeted training for teachers and the project allows us not only to develop the program for the partner countries but develop it in a localized way to meet the needs of the local contexts.
How is BOND different from other projects that are facilitating interfaith and intercultural dialogue?
Most of our projects focus on education and are embedded in research. In this program, however, there is a dialogue element that we do not have in other projects. It will be interesting for us to see young people, as well as educational and other stakeholders approaching the topic from a different angle.
What do you hope to achieve through the project?
We would like to reach educators with the targeted training program and offer them ready-made, innovative, digital tools that they can use with their students immediately. We hope to be able to support them in their everyday pedagogical work. We also hope to see some results of these educational materials and the training program.
On a separate note, we are also interested to see what we can learn from the multi-faceted approach characteristic to the project.
What do you see is the greatest challenge for fostering understanding and tolerance between different religious communities?
Looking at it through an educational lense, we see that there is no room for dialogue in the curriculum – at least in Hungary. We hope to support educators in finding spaces and curricular alignments where they can tackle the topics in question.
What do you personally find most interesting about the BOND project?
We find it crucial that the partners are aware of the importance of the local contexts and we are working in a localized way from the very beginning.Using shared methodologies and pedagogical practices in a locally relevant way is key for the project to be successful on a longer term.