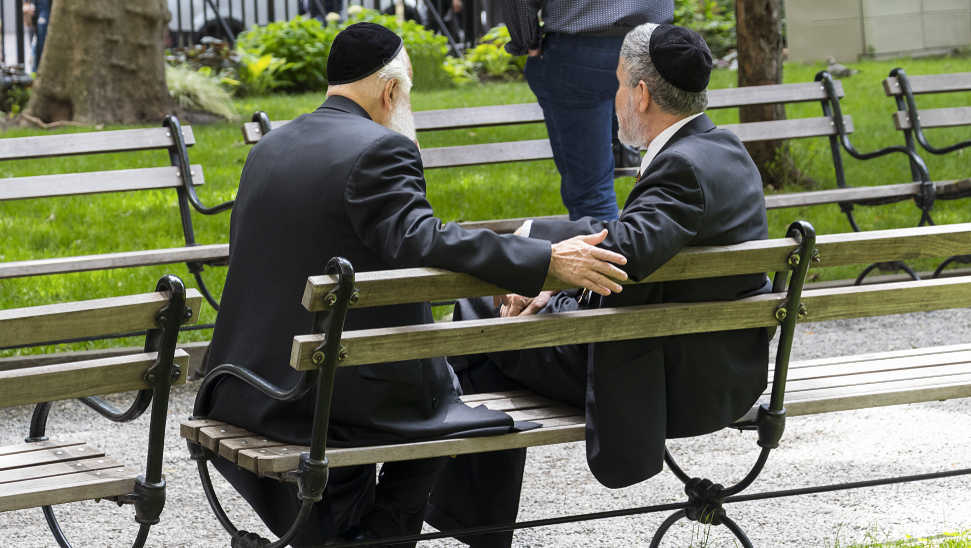 Current situation of the Jewish communities in Romania
Research conducted during the BOND project identified trends and characteristics regarding the situation of Jewish people in Romania, as well as antisemitism in the country, other forms of intolerance and discrimination, and potential intersections, and, finally, antisemitism prevention in education. 
History and Background
Romania was home to an estimated 800 000 Jews before WWII, where more than 40% – 265 000 – of the Jewish community residing in Romania were murdered – by the end of 1980s, almost 300 000 of the survivors had left the country, most of them settling in Israel. Today, the core Jewish population, people who self-identify as Jewish, in Romania is 8700. Most of them live in Bucharest and are now over 70.
Methodology of the Research
The report is based on a combination of desk and field research; using relevant information from various sources, compiled and analysed in combination with findings from field research conducted in the form of eight expert interviews and four focus groups. The eight interviews included four experts in the field, two teachers and educators, and two community leaders from minority communities.
Outcomes
Western Europe has significantly lower levels of antisemitic prejudices in society, as compared to the countries from Eastern Europe
The attitudes of Romanians towards Jews are generally positive: only 5% of respondents answered that they would not like having a Jewish neighbour, 38% of respondents believe the Jewish community is valuable or useful to Romanian society
Antisemitism is most prevalent in society in the form of stereotypes and prejudices.
Anti-Roma and anti-LGBTQ sentiments are both more prevalent and dangerous in their manifestations than antisemitism
The Covid-19 pandemic led to anti-restrictions protests all over Europe. In Romania, this meant bringing antisemitic rhetoric from online spaces and onto the streets.
Sources
Institute of Jewish policy research